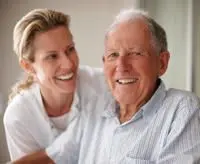 We have a geriatric practice with over 75 years of passionate experience working with the elderly, their families, senior residential communities and the community as a whole.
Insight Wellness Center has developed:
In-Senior that offers psychotherapy at our center
I n-Senior Residential Services that provides psychotherapy and other related services within a Senior Residential Community
In Senior Services that identifies the need for care in the home through assessments, education and in collaboration with Quality Staffing Company. The goal for this service is to keep seniors in their homes longer, healthier and with quality care.
Upon calling the Insight Wellness Center you will be greeted by one of our team members or be prompted to leave a message. Our Intake Coordinator will be calling you back for a phone consultation. After the phone consultation you will be paired with one of our geriatric team members specialized to your needs.
Insight Wellness Center developed a Clinical Practice that Partners with Senior Residential Communities. This program was started by Dr. Rozakis over 25 years ago. This service is called In-Senior Residential Services . The In-Senior Residential Services program works closely with residential communities to identify residents that may be struggling with adjustments in their new living situation, transitional related traumas such as multiple losses and moving away from their homes, friends and neighbors. Our team collaborates with other health professionals and the residential community to help bring back quality of life. Depression and Anxiety have no age.
For seniors who are living at home, Our In-Senior Services program assess and recommends appropriate levels of care giving. Insight Wellness Center is contracted and works closely with Quality Staffing Company to consult and initiate a well managed process in helping seniors and their families find quality, professional and compassionate care givers in the home, both live-in and/or part time. Visit www.QualityStaffingCompany.com for more information on our In-Senior Services and caregiver needs.
For our In-Senior office visits and In-Senior Residential Services our licensed psychotherapist are medicare providers. Insurance covers psychotherapy interventions and treatment for:
-Diagnostic Evaluations
-Depression
-Anxiety
-Complicated and multi level Losses and Grief
Our team offers education and support for the following:
-Death and Dying (life's transitions and passages)
-Family education and support
-Helping families understand Dementia (Neurocognitive Decline)
-Help with problem solving around placement, living arrangements
-Supporting the middle generation that is sandwiched between caring for their children and parents.

For complex medical issues, including death and dying, we Collaborative with Guided HealthCare .
Insight for Seniors Team Members: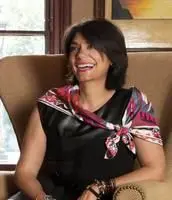 Dr. Katerina Rozakis, Ph.D., LCSW, DAPA, BCIM
Dr. Rozakis developed and operated several geriatric mental health programs as well as serving on the education committee for the Alzheimer's association in southern California.
Caroline Allen, LCSW 28904
I love working with seniors and see the later years as a journey of evolvement marked frequently by the changing roles and experiences that can either enhance or challenge our ability to live fully. Seniors see the world in a different way often counting success in the quality of their relationships and the place they hold in the lives of those they share. Depression and anxiety are common in this age group however there is a very special authenticity as we age that allows for the creation of new insights and wellness. Working through depression can increase this potential toward mindfulness and wellbeing. My specialty is Neurolinguistic programming using an audio visual device called Braintap that directly targets common problems such as brain fogginess, stress reduction, insomnia,motivation and. This state of art technology takes the hard work out of mediation, deep breathing and relaxation My work concentrates on guiding seniors toward finding meaning, hope and joy in the midst of great changes such as retirement, loss of family and friends, chronic health conditions, disability and or death and dying. This practice acknowledges that every being brings an innate sense of inquiry that searches for the value and meaning of relationships and self worth as we negotiate growing into being grey.
Christina Balboni, MSW, ACSW
Hello, my name is Christina Balboni. I am a native to the Tri-Valley area. Being a late bloomer in life, my family and I have achieved a Master's degree in Social Work (I do believe life is a team effort) and I work within the healthcare and elderly population; where I have found my passion. My family includes two older teens and a Pomeranian puppy; all of whom keep me on my toes. Currently I am working towards my license in clinical social work and always expanding my skill set, education and experience.
Mary Ann Konarzewski, CMT, CMLDT
I'm a certified massage therapist and therapeutic activity specialist who has worked with elders for twenty years. I am also a published author who is delighted to say that my book Creating a Rich and Meaningful Life in Long-Term Care: A Guide for Family Caregivers and Elder Care Professionals (Apocryphile Press, September 2017) has won three awards this year!
My work is dedicated to enriching the lives of elders through creative expression, massage therapy, and other forms of engagement that facilitate more joyful, inspired, peaceful, and purposeful living. Many of my clients are challenged by medical conditions which include Alzheimer's, Lewy Bodies, and other forms of dementia. Others struggle with depression, loss, loneliness, and isolation. I see individuals at their place of residence. I also facilitate workshops for elders which include: using acupressure for pain management; aromatherapy; celebrating individual lives, dreams, and artistic accomplishments; writing autobiography, and wisdom and gratitude circles.
I am a world traveler, poet, lover of animals and nature, and a voracious reader with an on- going interest in the healing arts, spirituality, literature, psychology and East Indian humanities.
Click Here to view my new book on Amazon.