Meet the private practice practitioners at Insight wellness Center.
Each practitioner practices under their own hours, and scope of practice.
Dr. Katerina Rozakis, Ph.D., LCSW, DAPA, BCIM
As a Natural Health Educator, Wellness Coach, Psychotherapist-licensed clinical social worker in private practice, Dr. Rozakis is committed in helping individuals achieve a healthy, balanced lifestyle. She is a Doctor of Natural Health, a Certified Diplomat in Psychotherapy Association, and Board Certified in Integrative Medicine. Membership in the National Association of Social Workers for over 24 years and holds a certification with the Academy of Certified Social Workers; American Psychotherapy Association and American Association of Integrative Medicine.
Dr. Rozakis has many years of experience in hospital settings. For more than six years, she has facilitated a weekly Family Support Group.
She has developed and directed both inpatient and outpatient treatment programs. Her deep commitment to serving humanity has compelled her to volunteer her time and expertise working as a lay therapist for abused and neglected children. Dr. Rozakis has served on the Education Committee with the Alzheimer's Association. She has vast experience with the Life Cycle Model. Board member of Heaven's Door Cancer Foundation (cancer survivor). Dr. Rozakis is a contributing writer for GEV Magazine writing about living a healthy and beautiful life inside and out. She also runs supports groups on how to Release Your Goddess and live fearlessly!
Psychotherapy * Integrative Medicine * Coaching * Consulting * Writing * Presentations * Motivational Speaker * Women's Health * Psycho-oncology * Cancer Support & Integrative Care

"Youth has no age" —Pablo Picasso
Veronica Penagos, RN, Practice Consultant/Cognitive Behavioral Coach/CBD Educator
Veronica is an experienced Practice Consultant.
Driven by excellent work ethics, she takes pride in providing the best consulting to medical practices possible. As a Practice Consultant her goals include team building, excellent patient care, and reaching best practice ranks. In addition to her primary job functions, Veronica has been recognized as Contra Costa Hispanic Business Woman of the Year for her extraordinary commitment to excellence.
Veronica's passion for developing staff and management skills can be traced back to UCSF/Stanford where she spent significant time working on HR certification and business development. As a Practice Consultant, she specializes in Human Resources, development of staff, and life coaching.
Outside of the office Veronica enjoys party planning, interior decorating, and spending time with her family and three Siberian Huskies.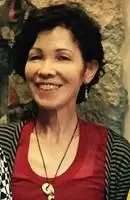 Caroline Allen LCSW LIC 28904, C-ASWCM, CSW-G
Caroline comes with a wealth of experience in Psychotherapy and counseling with over 30 years of experience working with individuals and families in the healthcare industry. Caroline also has experience providing case management, suicide and crisis intervention, grief counseling, and life coaching.

Caroline's specialty is working with patients and their loved ones at end of life creating mindfulness and meaning and helping families through the very sensitive and often difficult journey of transition. Caroline also brings a long history of working with Holocaust survivors and their families embracing each day and providing education, support, and counsel in the areas of PTSD, depression, and anxiety disorders.

"It is not the big things in life that shape our world but that which makes us human, it is the essence of our being, our hearts."
Amy Kahn, LCSW - Psychotherapy
Hello, my name is Amy Kahn, MSW, LCSW, a licensed clinical social worker. My focus is on helping you to overcome any challenges which may be blocking your path to living life to its fullest, or interfering with your relationships. I provide care to people of all cultural and religious backgrounds with sensitivity, acceptance and understanding. I also provide care to gay, lesbian, trans, bi or questioning clients, y si se habla Español.

My experience of 20+ years has focused on supporting clients with many types of emotional, health issues, chronic conditions, and end of life situations. I may utilize cognitive behavioral therapy, mindfulness, expressive art therapy, journaling or a number of approaches to address your personal challenges whatever they may be. Sharing the therapeutic journey toward self- awareness, personal insight and healing; and helping those in need is a precious honor to me. Therapy is a loving gift that you give to yourself.
Amy holds an MSW degree with honors from SJSU specializing in mental heath and health, she also earned a double BA degrees from Saint Mary's College in Health Administration with honors and Music performance.

Kathy Friend LCSW - Psychotherapist
I am a Licensed Clinical Social Worker with over 30 years of experience helping adults of all ages in a variety of clinical settings including medical, mental health and social services programs. I work with patients to address issues such as anxiety and depression, grief and loss, life transitions, relationship challenges, job stress, trauma, isolation and loneliness, illness, disability and caregiving.
Previous work experiences including providing psychotherapy to individuals and couples within a group private practice; bringing together older adults with volunteer caregivers at Caring Hands, a program of John Muir Health; and for many years I provided counseling to Holocaust Survivors and their family members through Jewish Family and Community Services of the East Bay.
After receiving my BA in Psychology from The Ohio State University I came to California to pursue an MSW from the University of California, Berkeley. I am now devoted to helping my fellow Californians find meaning and healing in their lives even in this uncertain world we live in. I draw upon a variety of modalities tailored to individual needs. I utilize insight oriented, mindfulness based, compassion focused, strength based and cognitive behavioral therapeutic approaches.
Tisa Garrison, LCSW - Psychotherapist
If you are sick and tired of being worried and scared, I can help. Sad, heartbroken? I will give you the tools you need to recover and move forward. Relationship struggles? I will help you let go of old resentments and engage on a new footing. I am Tisa Garrison, LCSW. I have 15+ years experience helping people recover and feel like themselves again. You are an expert on your case. You will decide on the goals, I will support you to meet them. Therapy is not about finding out what is wrong with you. We will work together to uncover your strengths and use them to improve your quality of life. You can find a new freedom and know peace.
Peter R. Getoff, LCSW Psychotherapist
I am a veteran therapist. I have been in private practice for over thirty years and I provide therapy to adults, couples, children, teens and families using warmth, patience, compassion, and wisdom.

I transform the therapy session into an environment where you can explore, learn, and examine your strengths and weaknesses. I am a gifted listener and problem-solver. You will feel safe with me to completely be yourself and know that I will be profoundly objective, kind, and confident in assisting you to ease your suffering and significantly increase your self-love, wisdom, self-respect and ability to make changes in your life.
Greg Konick, MFT - Psychotherapist
My name is Greg Konick. I have been in the mental health field for over 25 years working as therapist, foster care social worker, supervisor for a school based mental health program and as a clinical supervisor supervising other therapists. I have worked with adults, children and families in my career. I am passionate about helping others to live their best lives and be able to work through the issues they are current facing. I provide a safe and supportive environment and treat each individual with respect.
My specialties are using Cognitive Behavioral Therapy to treat anxiety and depression. Additionally, I can assist with interventions to help with stress management, dealing with grief and loss, and life transitions. I also use spirituality in therapy if that is something that you are interested in to help as a life support. Additionally, I use other approaches including Mindfulness, Motivational Interviewing, and utilizing strengths.
As for my educational background and license, I hold an MA degree in Psychology from Chapman University, and a license as a Marriage and Family Therapist since 2005.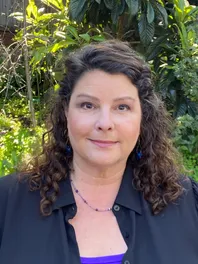 Julie DaCosta , LCSW, Psychotherapist
I have over 30 years experience providing psychotherapy and mental health services to women, men ,children, teens and families in a variety of settings. I have lived in California all my life and in the Bay Area for the past 23 years.
Utilizing a variety of treatment modalities, including cognitive behavioral therapy, Solution Focused therapy, EMDR, motivational interviewing and play therapy, we will work together toward your therapy goals. These may include healing from trauma, anxiety, depression, health issues, self esteem issues, relationship issues, coping skills, peer relationships, life transitions, and more.
Ellen Zuravel, LCSW-Psychotherapist

With more than 25 years of experience in psychotherapy, I possess a diverse background in working with individuals of all ages – adults, children, couples, and seniors – in various domains including adoptions, special needs children, couple and family therapy, as well as medical social work for seniors. My journey as a mother and recent experience with "widowhood" infuses my work, providing invaluable life lessons. My professional training and life experience converge to make me a highly sought-after specialist in

grief, relationships, depression, anxiety, and "self-care and compassion," I'm certified in Grief Education by expert David Kessler.

My approach blends psycho-dynamic methods with Cognitive Behavioral Therapy, Somatic Therapy, and Mindfulness. I create a safe space for navigating pain and discovering peace.

I foster self-awareness, insights, and transformative change. The past few years have brought a "ripple effect" that transformed life for each of us in unique ways. During the pandemic, I supported families adapting to remote learning, couples adjusting to constant togetherness, and individuals grappling with pandemic-related grief and loss—be it the loss of loved ones, jobs, homes, or the familiar rhythms of daily life.

I've dedicate my life to cultivating my passion for learning and aiding others in discovering their inner peace. I take immense delight in being with my cherished family, friends, and most notably, my dogs, who serve as remarkable life mentors and a significant part of my life's journey.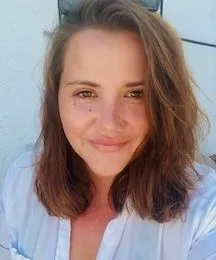 Kaitlyn Pack, CLC - Cognitive Behaviorist - Consciousness Coach & Change Facilitator
Life Coach, Group Coach, Grief Counselor, CBD ED
As a Cognitive Behaviorist, Consciousness Coach/ Change Facilitator, and Grief Counselor, Kaitlyn is committed to helping groups & individuals traverse transitional spaces through assisting in the expansion of self awareness. She is masterful at recognizing the subtle energies and thought patterns that keep us stagnant and works with therapists to provide clients with additional support on their journey to building the lifestyle they desire. Kaitlyn helps to facilitate client's own process of reconnecting with their inner wisdom in order to help identify and overcome the obstacles that are keeping them from living the reality of their dreams. Therapy is the tip of the self-care ice-burg, Kaitlyn built her practice out of the understanding that additional support in tandem with therapy is needed and necessary- whether it be individually or with the community of a support group.
"There will be times when standing alone feels too hard, too scary, and we'll doubt our ability to make our way through the uncertainty. Someone, somewhere, will say, "Don't do it. You don't have what it takes to survive the wilderness." This is when you reach deep into your wild heart and remind yourself 'I am the wilderness.'" -Brené Brown
Alexandra Bletsis, MS - Counseling - Psychology & Psychotherapy
I am a mental health counselor currently based in Greece and seeing clients globally. I am bilingual speaking both English and Greek.
My Master's Degree is in psychology, mental health counseling. My Bachelor's Degree is in biology and bioethics.
I plan on continued education and research in neuropsychology as evidence is showing us the connection between therapy and neuroplasticity to bring about positive change.
I currently see young adults and adults virtually using an integrative approach with a focus on
Cognitive Behavioral Interventions. I feel that it is important for clients to understand how
their thoughts, emotions and behaviors are intertwined and play a role in their mental health. I also believe that change comes from within and therefore I work on empowering my clients to learn how to help themselves by giving them the tools, guidance and support they need to live
the life they want to be living.
I find it important to volunteer my time at The Smile of The Child, Athens, Greece for families and children in need.
During my leisure I enjoy
Soccer, Painting, Traveling, Piano, Sailing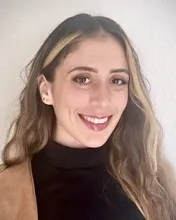 Christina Garges, LCSW - Psychotherapist
I am a Licensed Clinical Social Worker who has several years of experience working with system-involved youth and families. In my work, I regularly address issues related to complex trauma, attachment, relationship instability, grief, emotional dysregulation, self-esteem, depression, and anxiety. I entered the field of mental health because I feel passionate about increasing access to affordable and quality mental health services.
The world we live in offers us endless ways to disconnect and distance ourselves from our own humanity. The energy that we invest into our own healing, through therapy brings us closer to experiencing life as our most true selves. I believe that the most important aspect of therapy is the relationship a client forms with a therapist.
Gaining insight into our choices and uncovering patterns in our behavior can move us towards paths of acceptance, healing, and change. I strive to provide a warm and non-judgmental environment where one can feel secure in being vulnerable and feel free from shame.

Payal Mehta, LPCC
Payal Mehta is a Licensed Professional Clinical Counselor with experience in the field of counseling and psychology for over 15 years. Her specialization is in working with teens, young adults, parents, and individuals with issues such as anxiety, parental concerns, work stressors, grief, academics, relationship stressors, self-esteem, and other day-to-day challenges.
Her experiences having lived in many different countries has given her a deep respect and understanding for all religions, and she also specializes in working with multi-ethnic individuals. Her approach to treatment is practical, collaborative, and solution-focused, and she utilizes a wide variety of techniques including cognitive-behavioral, play therapy, and mindfulness. For more information on Payal Mehta's experiences, please visit her website.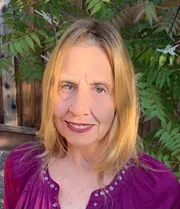 Kara Jacobs, LCSW - Psychotherapist
My name is Kara Jacobs, and I'm a licensed clinical social worker. I also have an M.A. in Special Education. My roots are in field work-first with developmentally delayed individuals and their families and then for 30 years in the child welfare and Juvenile Court systems. I have clinical experience as a grief counselor with Hospice and Medicare with a geriatric population. I'm also a non denominational commissioned law enforcement chaplain. Through these experiences, I've gained some great tools for working with trauma.
I am competent in Cognitive Behavioral Therapy, Action and Commitment Therapy, and Positive Psychology. I am working on adding Internal Family Systems to that list, and occasionally have used Expressive Arts Therapy techniques. All my interventions are informed by basic neuropsychology. Sometimes, I just listen, accompanying my clients on their life journeys through some very difficult terrain. Effective therapy always involves some degree of trust, and I am so honored when I receive that trust, and so privileged to witness the growth of my clients.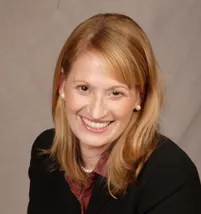 Renée Surcouf, LCSW - Psychotherapist
Renée Surcouf is a Licensed Clinical Social Worker and has provided therapeutic services to individuals, families and groups in a variety of settings for the past 20+ years. Renée maintains substantial experience executing equity minded programs and working with diverse groups in non-profit settings, hospitals, hospice and the Regional Center system. Renée currently works with children, adolescents, teens, young adults and adults impacted with various issues including, but not limited to, grief and loss, life transitions, learning disorders, developmental disabilities, LGBTQ, mental health and trauma.
Originally from New Orleans, Louisiana, Renée completed her Bachelor's degree in Social Work at Texas Christian University and a Master's of Social Work at University of Denver. Renée brings a passion for mind/ body connection to her clinical practice in order to begin the healing journey and create lasting change in your life.