Anxiety Support Group Information


Trauma Support
Let's Talk Insight With Dr. Kat
Depression Support Group. How does Kaitlyn Pack, Life Coach and Cognitive Behaviorist "Hold Space" for her group participants.

Grief Guidance Group Information
Teen Anxiety Support Group Information
What's Love Language Classes Information
Season 1 episode 13
Ashley On CBD
Ashley Grace interviews Dr. Katerina Rozakis, a.k.a. Dr. Kat on CBD For Cancer.
They both share their stories, discuss history, the benefits of CBD and more…
For more information and a free trial click HERE
CBD with your Fav PhD
Dr. Kat wraps up the season with highlights from this year's episodes with her Fav Product Reviews, Discounts and season/holiday Specials.
Stay tuned for updates on new and exciting - Live programs from Dr. Kat 2021
Dr. Kat highlights the Green Plant Summit and CBD Specialties on CBD with Your Fav PhD


The green plant summit, Dr. Kat discusses why it is important to know our resources.
Register for your free pass at https://aspengreen.ontraport.c...
Is HempCBD Good For Your Skin
CBD With Your Fav PhD - Live!
Dr. Kat Discusses the Benefits of CBD for Skin ailments and Skincare.
Dr. Kat Discusses What is ECS and it's relation to CBD Cannabinoids
on CBD with Your Favorite PHD Weekly Live Streams
Part Two - Dr. Katerina's Cancer Journey and CBD
CBD with Your Favorite PhD - Monday Mornings Livestream
Dr. Rozakis's brief interview with one of Insight Wellness Center's RN Medical CBD Consultants




Dr. Katerina Rozakis Discusses her Cancer Journey, Mission and CBD


Sleep Issues, Causes, Remedies and Addictions. How can Hemp CBD help!

CBD With a Your Fav PhD.
Live Stream Every Monday at 10:00 AM
Covid-19 effects on our emotional and physical health and how alternatives like CBD can help.
What is the CBD Entourage Effect and Why Syngergy/Whole Plant is Important

Join Dr. Kat every Monday at 10 AM for CBD with your favorite PhD, Hosted by Carmen Milagro CBD educator
What to Look for When Purchasing CBD Dr. KAT discusses what and why.

Mind and Body Reconnection While making Healthy Marmalade with Dr. Kat


Every Monday 10am Dr. Rozakis presents Live in 10 Minutes or Less on CBD Insights. This week she discussed applications and methods

Dr Kat Discusses CBD and Dosing on her Monday's Show that Provides 5 minutes of Insights.
Pain and CBD as an Alternative. CBD with your Favorite PHD. Five minutes topics brought to you every Monday at 10am By Dr Katerina "Kat"Rozakis
Dr. Katerina Rozakis "a.k.a. Dr. Kat" Discusses anxiety, COVID-19 and the use of CBD.
Join us every Monday at 10 AM while Carmen Milagro interviews Dr Kat to answer the most common questions relating to CBD.
Dr. Katerina Rozakis discussing pure and natural "only the best for our patients"on the Bloomberg World Wide Business News with Kathy Ireland.
---
Tune into Aging By The Bay on KDIA (1640 AM) Saturday, June 13th to listen to Dr. Kat's radio interview where she discussing lingering affects of Covid-19 and recent events!
---
Payal Mehta from Insight Wellness Center in San Ramon Speaks on Radio Zindagi About Mental Health During Covid 19.
---
Article in The Eden Magazine, featuring members of our Center Dr. Katerina Rozakis and Carmen Milagro (pages 28-30). It primarily focuses on the touching story of Borbón Skincare's origins and the company's amazing product that's all organic and infused with the natural benefits of CBD oil.
---
"Psycho-Oncology EMPOWERS the Fight for Life" By Dr. Katerina Rozakis, PhD, LCSW, BCIM

Two important and powerful cancer-themed pieces by members of our Center in the latest edition of Live+Thrive CA. Dr. Katerina Rozakis discusses psycho-oncology while Carmen Milagro explores grief.

---
Article in DAYSPA Magazine, featuring an interview with Dr. Katerina Rozakis on CBD wellness.

---
Dr. Kat's in-depth appearance on the radio program Women Who Really Rock about her history with CBD.
---
"Loving, Forgiving, and letting go"
Are you ready to make the shift to start loving yourself? Here's some wise advice from Dr. Katerina Rozakis-Trani, a Cancer Warrior, Psychotherapist, and Health/Wellness Coach. Part of Carmen Milagro's #FUConversations on our #Limitless Podcast Series. #FitNFabs #Belimitless
---
Book signing for Beyond Beauty: A Warrior's Story by Daphne Evans , featuring our Dr. Kat.
---
---
Caitlin Douglas Interviewed on The Manifestation Tour
Our Reiki master Caitlin was recently interviewed at the San Francisco stop of The Manifestation Tour put on by To Be Magnetic. Here's a quick light-hearted clip of her talking about what she's manifested with the help of shadow work, which combats the rejected aspects of ourselves.
---
In Your Head with Chris Medina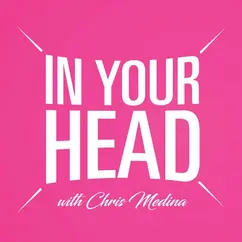 Episode: Next Stop… Ascension! w/ Caitlin Douglas, Insight for Wellness Center's Reiki Master
Description: Good friend and healer Caitlin Douglas stops by to talk about her life changing reading with Chris nearly two years ago and where she's at today. If you wanted to know more about chakras, we got you covered. Chris talks about his recent reiki session with Caitlin and which chakras needed attention. Growing, learning, evolving, transforming and ascending is definitely the theme for this episode.
---
Caitlin Douglas, IWC Reiki Master
---
---
PhD, Cancer Warrior & Hemp CBD Oil Advocate Joins Borbón Skincare Advisory Board!
Borbón Skincare's Hemp CBD Oil-infused Soothing Herbal Massage Serum